Visit Our Retail Store Located On Broadway in the heart of beautiful Nashville Tennessee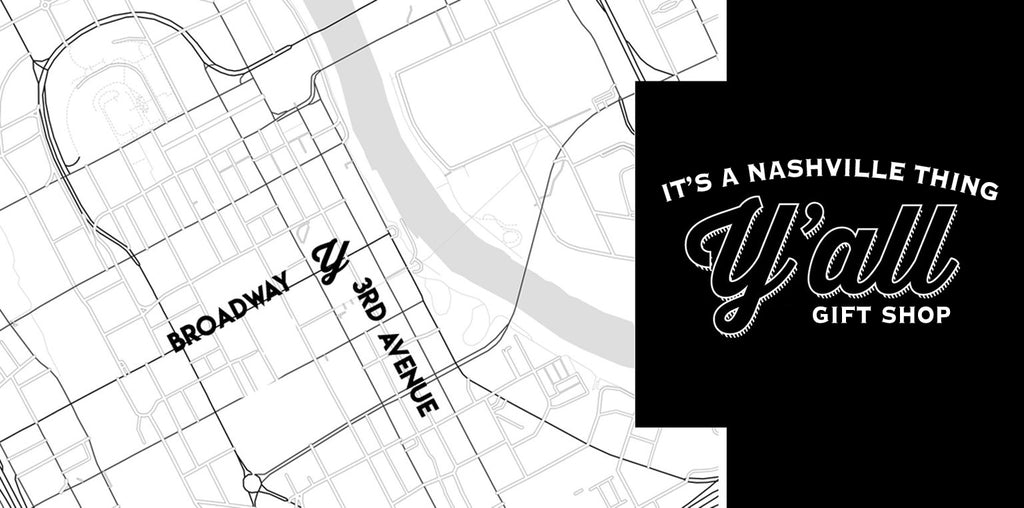 If you're wanting to get the feel for our southern, Nashville inspired products, stop by our store on 307 Broadway, in downtown Nashville, Tennessee. We're located in between two great restaurants and two great artists, Jason Aldean's Kitchen+Rooftop and Luke Bryan's 32 Bridge. We offer unique southern couture gifts that bring out the style and "sass" that is the south.
While our online store is new, and offers a limited number of products, our retail store in Nashville has an extensive inventory of products, including additional Tee's, Tanks and hats. if you're in town or coming to town, y'all come by. You'll be glad you did.
If you're not in the area, checkout our inventory. Pick up a T-shirt or two, and celebrate your southern self.